Will Harris - Technical Writer

I am skilled in writing highly technical documentation for complex applications, operating systems, hardware, software, and processes. I have extensive experience documenting software for end-users and administrators and writing API and developer documentation including programming tutorials. My background includes providing user guides and online help, administration and integration guides, and programmer-engineering level documentation. I have excellent written and verbal communication skills and enjoy working in a team-oriented environment. I quickly learn new technologies and new projects and have a hands-on exploratory attitude when learning complex software and technologies.
I have a demonstrated ability to work independently on multiple projects. I work well under pressure and am committed to meeting strict deadlines while conforming to defined writing styles and documentation standards including the Microsoft Style Guide (MSTP), Simplified Technical English (ASD-STE100) and ADA (Section 508) compliance requirements. I have advanced study in document usability and design and user interface design. I am proficient in a wide variety of desktop-publishing, photo editing, and multimedia tools.
Highlights of Educational & Professional Skills
Master of Science in Technical Communications
Technical writing experience documenting software and authoring developer guides
Extensive documentation experience working with Java code examples and tutorials
Proficient in a wide variety of desktop-publishing, photo editing, and multimedia tools
---
Professional Experience
Technical Writer
Applied Technical Services
I implemented and managed the documentation creation project at a new manufacturing production facility. I planned, developed, organized, authored, and edited material to establish proper procedures associated with the operation, maintenance, and administration of machinery, processes, systems, and facilities. I used drawings, parts lists, specifications, mock-ups, photographs, and product samples to describe technology, operating procedure, and production sequence and detail. I observed production and developmental activities to determine operating procedure and detail and acquired technical information necessary for document authoring through observation, interviews, hands-on testing, and solicitation of technical content. I Interfaced with personnel at various levels of the organization, including but not limited to department managers, operations representatives, project managers, and functional leads to capture details of cross-functional interactions related to manufacturing, testing processes, as well as policies and procedures. Applied Technical Services is partnered with Valve Corporation, a video game developer, digital distribution company, and creator of various virtual reality technologies. Employment dates: April 2018 – Currently Employed
Technical Writer
Independent Contractor / Short-Term Employment
WatchGuard Technologies: Documented new features and functionality for firewall hardware, unified threat management (UTM) appliances, enterprise network security, and network intelligence products and services designed for small and midsize businesses. Performed UI scrubs on the network configuration utility and the Cloud-based network management dashboards. Authoring tools included MadCap Flare for online publication and FrameMaker for hardware guides. Also used Perforce for documentation version control and Jira for issue tracking. Employment dates: July 2017 – February 2018 [8 months]

Costco IT Global Health Services: Major modernization project of the information systems and software supporting 480 pharmacy departments. The project included documenting all new processes and software and documenting the conversion process to transfer data from the old system to the new Oracle database and new pharmacy software on Linux platforms. For this project I authored a wide variety of documentation including user guides for pharmacists, data conversion processes, and disaster recovery plans. I developed a Wiki-based documentation library for the Global Health Services division and standardized their documentation. Contract through PrimeTime Technologies. Employment dates: March 2016 – July 2017 [1 year, 5 months]
Principal Technical Writer
Oracle, Inc.
Authored user guides and online help, administration and integration guides, computer programming guides, and SDK/API documentation for software products. Authored documentation requiring knowledge of technologies employing Java, JSP, JavaScript, JQuery, and Web Services technologies. Administration-level experience with IBM WebSphere, Oracle WebCenter, and WebLogic Application servers. Experience working with Linux, Markup, GIT, Eclipse, the Oracle JDeveloper development environment, and Oracle database. Participated in Scrum teams using Agile development methodology promoting collaboration between self-organizing and cross-functional teams. Employment dates: December 2006 – September 2015 [8 years, 10 months]
Information Developer
Stellent Software (Purchased by Oracle, Inc.)
Authored user guides and online help for software products. Authored system administration guides, computer programming guides, and component architecture documentation. Created SDK/API documentation from Java source code and worked with other technologies including SOAP, REST, JSON, XML, CSS, and HTML. Developed Web-based applications employing Java, JavaScript, and Java Server Pages. Experience with multiple development environments including Eclipse and experience with Javadoc comment notation and generation. Employment dates: April 1999 – December 2006 [7 years, 9 months]
Technical Writer
Digi International
Authored user guides for data communications hardware and configuration instructions for device drivers. Authored online help for diagnostic programs and documentation for network administrators. Authored computer programming guides and API documentation which involved reading the C source code to produce accurate documentation for programmers designing data communications device drivers. Produced hardcopy, Web-based, and CD/DVD-based documentation for end-users and administrators. Designed XML/HTML documentation and on-line navigation aids employing a Java Applet for end-users and administrators. Employment dates: January 1995 – March 1999 [4 years, 3 months]
Master of Science in Technical Communications

Metropolitan State University (Saint Paul, Minnesota)
Minnesota State Colleges & Universities: Metropolitan Campus Read program details.
Bachelor of Arts in Technical Writing with Programming Track

Metropolitan State University (Saint Paul, Minnesota)
Minnesota State Colleges & Universities: Metropolitan Campus Read program details.
Desktop Publishing: Adobe FrameMaker, Structured FrameMaker, Adobe PageMaker, Adobe Acrobat, Adobe Exchange, Microsoft Word, Microsoft Publisher, Microsoft Excel, PTC ArborText with DITA Open Toolkit, Abortext Publication Manager, ArborText Adept Editor, WebWorks ePublisher, QuarkXPress, MadCap Flair

Web Help Authoring and Multimedia Development: Microsoft FrontPage, MacroMedia Dreamweaver, MacroMedia Director, TechSmith Camtasia, Avid Cinema, HTMLHelp / WebHelp / JavaHelp, BlueSky RoboHelp / RoboHTML, HotDog Professional Webmaster Suite, HomeSite, Auscomp 1st Java Navigator, Jasc Animation Shop, TechSmith Camtasia (screencast production)

Photographic Editing and Drawing Tools: Adobe PhotoShop, Jasc Paint Shop Pro, Visio Technical & Professional, Microsoft Photo Editor, Corel PhotoPaint, CorelDraw, Xana3D, SnagIt
Primary Author - Developer's Guides
Primary Author - Integration Guides

Primary Author - Installation Guides

Contributing Author (partial list)
I am a contributing author to a number of Oracle guides where I am the primary author of specific chapters or specific sections documenting new features or new functionality.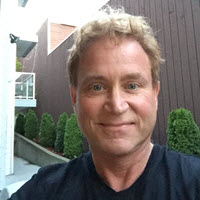 Download Resume