Will Harris - Technical Writer

I have extensive experience writing task-based documentation for software and developer-level guides. I am proficient in a wide variety of advanced desktop-publishing and content-development tools. I have excellent written and verbal communication skills and enjoy working in a team-oriented environment. I quickly learn new technologies and new projects and have a hands-on exploratory attitude when learning complex software. I work well under pressure and am committed to meeting strict deadlines while conforming to defined writing styles and documentation standards.
Highlights of Educational & Professional Skills
Master of Science in Technical Communications
Technical writing experience documenting software and authoring developer guides
Authoring tools include Structured FrameMaker, Arbortext, DITA Standards, Macromedia Dreamweaver, Camtasia screencast production
---
Professional Experience
Principal Technical Writer
Oracle, Inc.
Authored computer programming guides, developer-level documentation, administration guides, and online Help for software products. Primary focus was technologies employing Java, JavaScript, Java Server Pages. Administration-level experience with WebLogic and WebSphere Application and Portal servers and experience with the Oracle JDeveloper development environment and Oracle database.

Employment dates: December 2006 – September 2015
Information Developer
Stellent Software
Authored computer programming guides, component architecture documentation, and API specifications for Java source code. Authored system administration guides and online Help for software products. Developed web-based applications employing Java, JavaScript, Active Server Pages, and Java Server Pages.

Employment dates: April 1999 – December 2006 (Purchased by Oracle, Inc.)
Technical Writer
Digi International
Authored configuration instructions for data communications equipment, online Help for software and diagnostic programs, and hardcopy documentation for network administrators. Authored computer programming guides and API documentation. This involved reading the C source code to produce accurate documentation for programmers designing data communications device drivers. Produced Web and CD-ROM based documentation. Designed hypertext interfaces and on-line navigation aids. Produced HTML based documentation with Java Applet as navigational tool.

Employment dates: January 1995 – March 1999.
Master of Science in Technical Communications
Metropolitan State University (Minnesota State Colleges & Universities: Metropolitan Campus)
This program offers students advanced training in areas relevant to the professional practice of technical communication. Classes cover such topics as advanced media design, international technical communication, and technical communication theory. The program is designed to help students succeed in this rapidly evolving profession. The M.S. in Technical Communication enhances your ability to act as an intermediary between people and technology and prepares you for supervisory or managerial roles.

In addition to communication professionals, this program is useful for people in other fields including information architecture, web design, education, training and development, graphic design, public relations, marketing, and multimedia development. A state-of-the-art instructional computer lab gives students opportunities to put theory into practice. Workstations fully equipped with professional quality hardware and software provide hands-on experience with a broad range of professional tools.
Bachelor of Arts in Technical Writing with Programming Track
Metropolitan State University (Minnesota State Colleges & Universities: Metropolitan Campus)
This multidisciplinary program combines theory, practice, and real world experience. Technical communicators interpret specialized information for practical use. The Bachelor of Arts Degree in Technical Communication prepares you to be an effective, successful technical communicator. This innovative program reflects current and emerging communication technologies, providing you with the knowledge and skills to be successful in a variety of disciplines.
Desktop Publishing: Adobe FrameMaker, Structured FrameMaker, Adobe PageMaker, Adobe Acrobat, Adobe Exchange, Microsoft Word, Microsoft Publisher, Microsoft Excel, PTC ArborText with DITA Open Toolkit, Abortext Publication Manager, ArborText Adept Editor, WebWorks ePublisher, QuarkXPress
Web Help Authoring and Multimedia Development: Microsoft FrontPage, MacroMedia Dreamweaver, MacroMedia Director, TechSmith Camtasia, Avid Cinema, HTMLHelp / WebHelp / JavaHelp, BlueSky RoboHelp / RoboHTML, HotDog Professional Webmaster Suite, HomeSite, Auscomp 1st Java Navigator, Jasc Animation Shop
Photographic Editing and Drawing Tools: Adobe PhotoShop, Jasc Paint Shop Pro, Visio Technical & Professional, Microsoft Photo Editor, Corel PhotoPaint, CorelDraw, Xana3D, SnagIt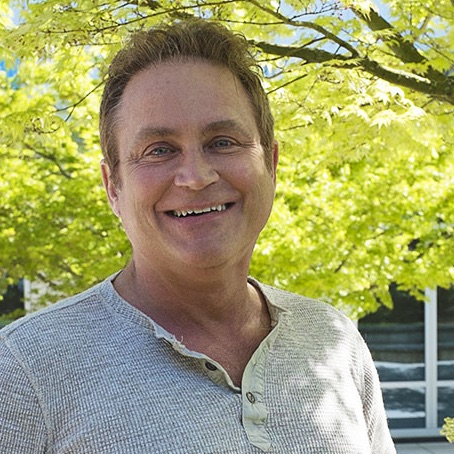 Download Resume